Located in the heart of Dublin city centre, Leevin Hostel offers two amazing options to choose from – Leevin Hostel George and Leevin Hostel Mountjoy. Both places are conveniently located for tourists in mind – allowing you to explore the main attractions by foot during the day, and also enjoy the city's bustling nightlife. Soon you will find us in other locations! 
Located in the heart of Dublin, just a few steps away from tourist attractions and famous pubs, Leevin Hostel Mountjoy is a historical building. The building was built in 1900 and housed Saint Joseph's, a former convent and orphanage. It is in this mix between the classic and the modern that Leevin Hostel Mountjoy was rebuilt: the old chapel was transformed into a games room for students, the walls received handmade illustrations, under the theme of the provinces of Ireland – Connacht, Munster, Leinster and Ulster. Each floor is identified by colours and illustrations from each province, providing our guests with an immersion in Irish culture.
Located in Dublin city centre, Leevin Hostel George has everything you need to get settled in the city. Georgian style buildings are quintessential Dublin, and is one of the special things about Leevin Hostel George. As well as Georgian architecture, you will find hand-drawn illustrations in all common areas and rooms, showing different tourist attractions in Dublin in this central hostel. Among the facilities are 24-hour reception, study room, lounge, games room, cafeteria, laundry and garden.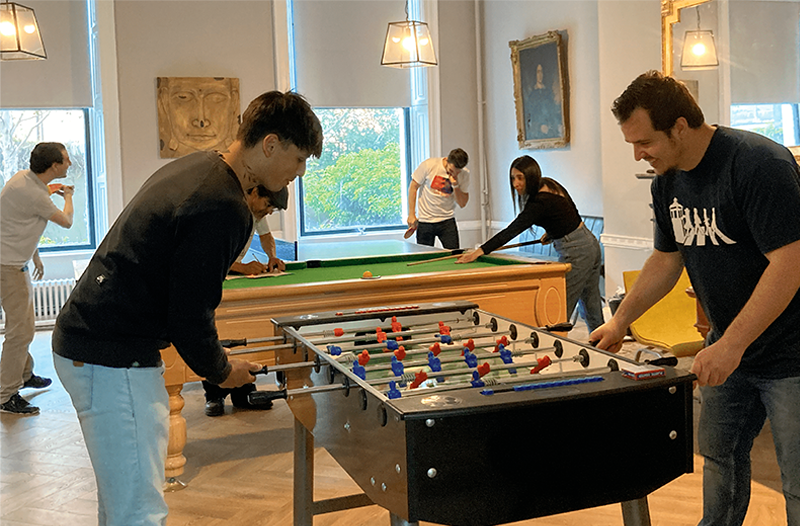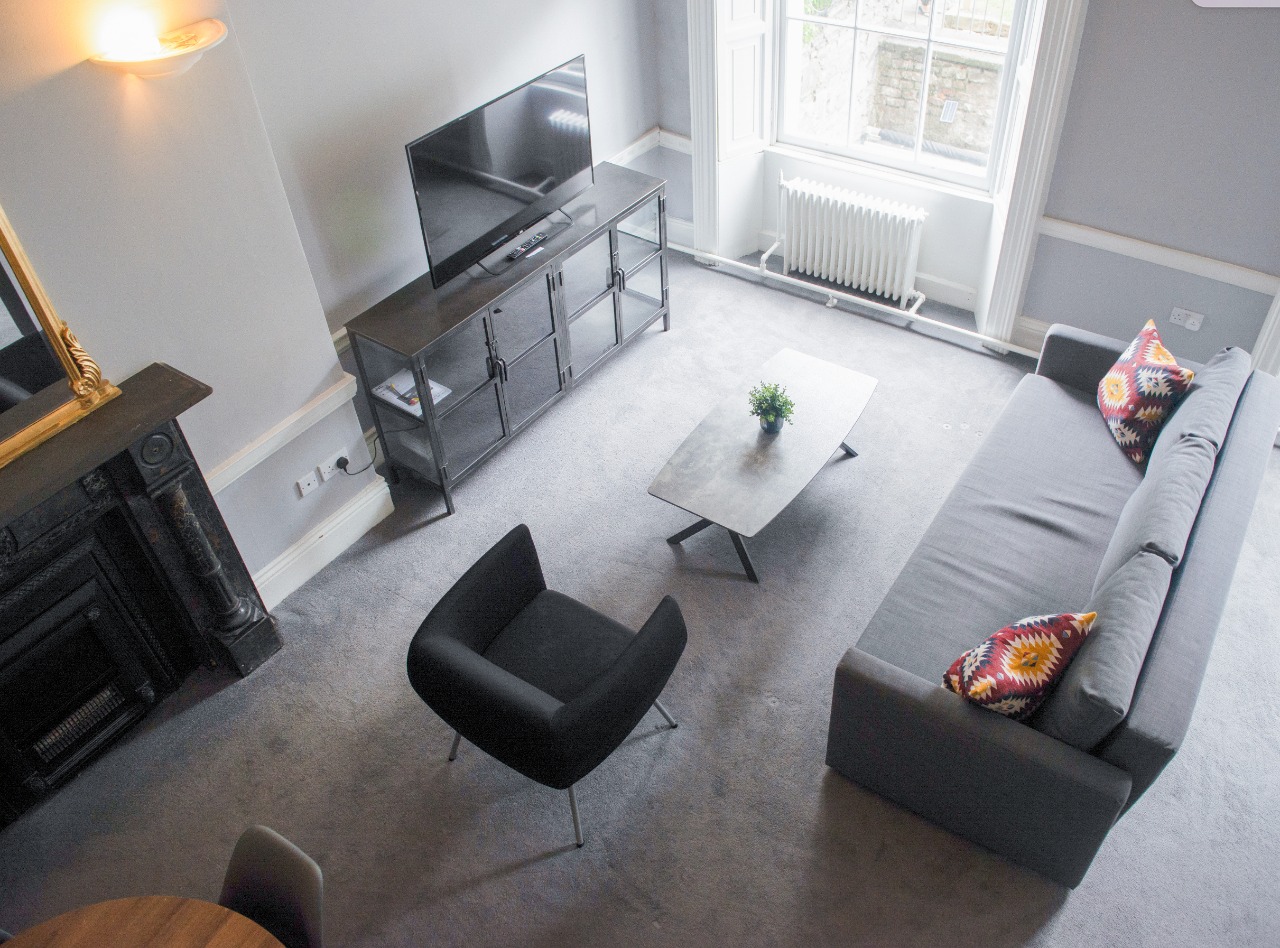 Leevin apartments are perfect for those who want to enjoy a complete structure during their stay in Dublin. These studios are private and have a large structured space with closets, complete kitchen, television, couch, bedroom on the mezzanine and more.
Leevin Group is a short and long term accommodation services specialist. It was founded in 2018 in Dublin with the aim of providing students and tourists with reliable and value for money accommodation services. Our mission is to deliver to all our customers a satisfying and unique experience while staying with us.